The Burgher's House Museum opens for the summer season 11 May 2022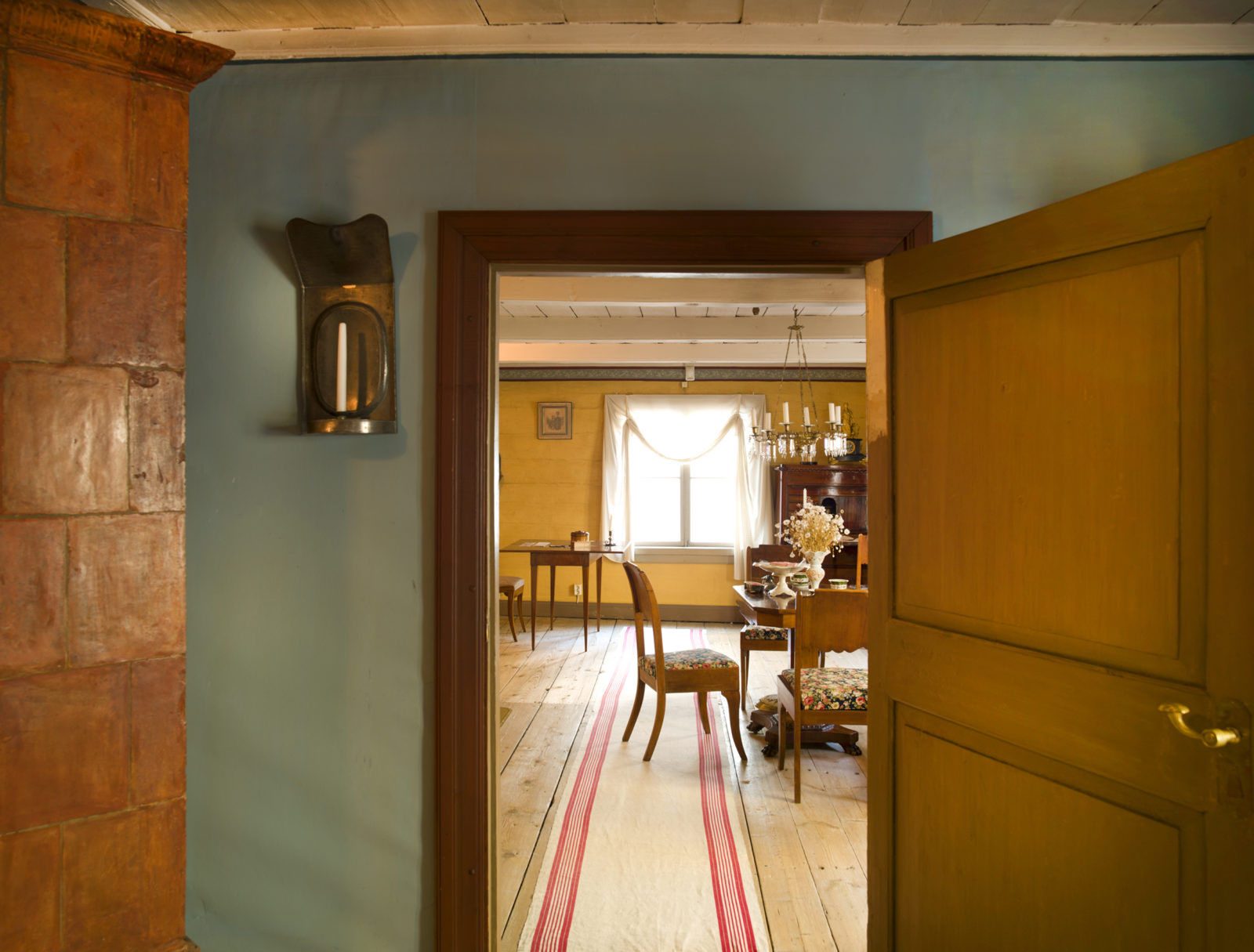 The Burgher's House and the Worker Housing Museum open for the summer season on Wednesday 11 May and the museums will stay open until Sunday 2 October. The Burgher's House is the oldest wooden building remaining in its original location in the inner city. The building gives you an opportunity to understand what everyday life and living in the home of a minor official was like in Kruununhaka in the 1860s and 1870s. The Worker Housing Museum's small stove rooms in Alppila let you take a peek into the history of everyday life in Helsinki. The traditional cooking stoves, washstands and extendable beds of the homes represent the life of working class families at different points of the 20th century.
Macramé in the Burgher's House
On Saturday 14 May 2022 at 14:00, the yard building of the Burgher's House Museum will be hosting an introduction to a nowadays somewhat obscure type of 19th century handicrafts called macramé, ornaments made out of yarn or twine using knotting and weaving techniques, which used to very popular back in the day.
Old-style yard party
On Saturday 21 May 2022 from 12:00 to 15:00, the Burgher's House Museum will provide visitors with an opportunity to travel back in time to 19th century Helsinki. Aimed for the whole family, the festivities will feature a magician's performance, quilting and a buffet organised by the Martha Organisation selling traditional pastries that bring the past alive for your taste buds as well. The event will also include a workshop providing visitors with an opportunity to try their hand at chiffomanie, the art of adorning drawn figures with clothes made out of fabric scraps. You can look forward to long skirts whirling on the cobblestones and traditional melodies completing the atmosphere.
Admission is free to the Burgher's House and the Worker Housing Museum. Please maintain a safe distance in the museum's premises. See you there!
The Burgher's House Museum, Kristianinkatu 12
Open 11 May until 2 October 2022
Wed–Sun 11:00–17:00
The Worker Housing Museum, Kirstinkuja 4
Open 11 May until 2 October 2022
Wed–Sun 11:00–17:00
Read more about events at the Worker Housing Museum