Shop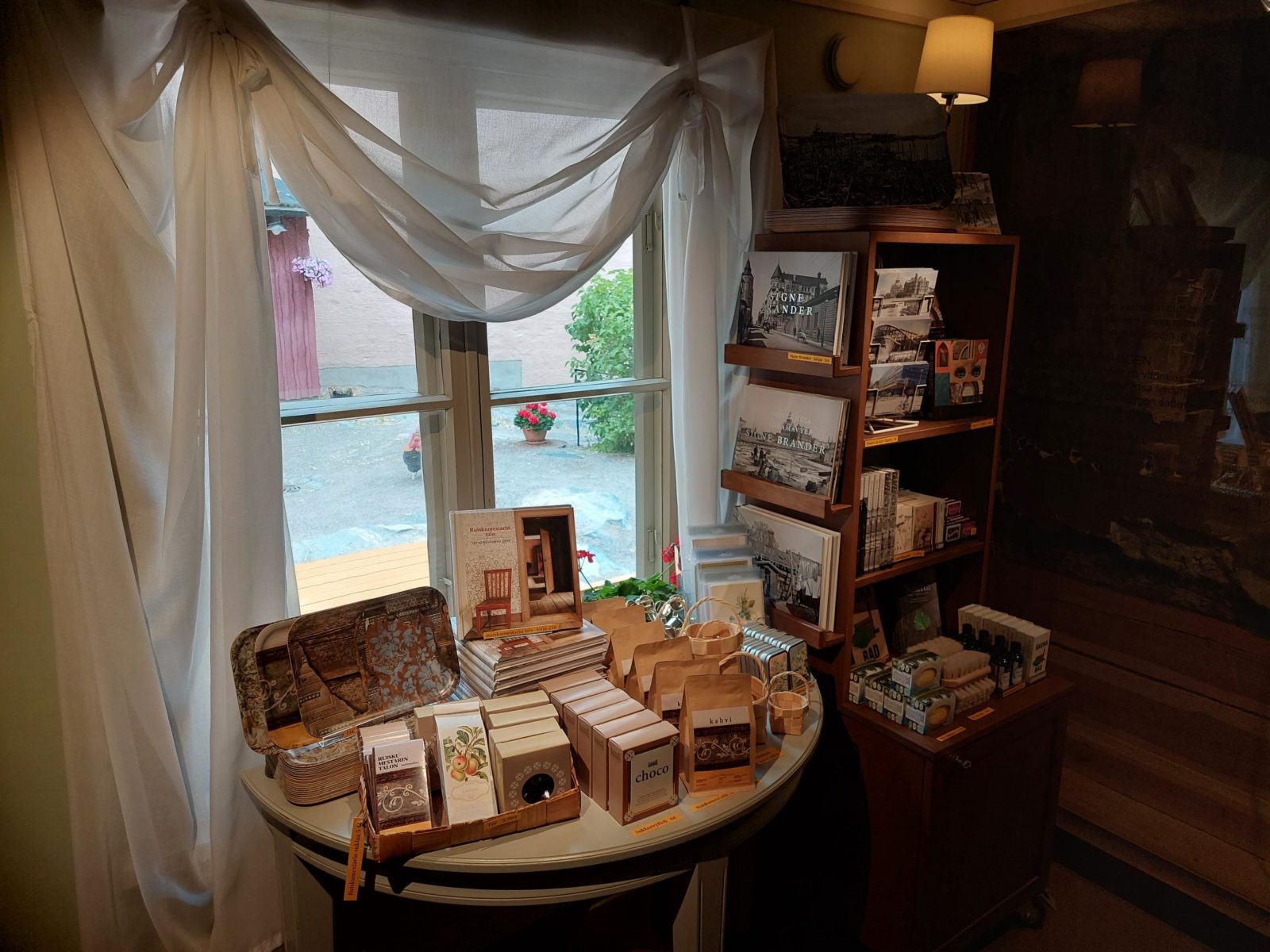 The tiny museum shop in Burgher's House is one of the quirkiest shops in Helsinki. The building, which is more than 200-year-old ,originally functioned as an outbuilding of the main building, which had e.g. baking oven. Later, the building was transformed into living quarters, with residents living there until 1978.
The room exhibits all manner of signs of life gone by: the back wall is decorated with dozens of layers of wallpaper and the most imaginative wall structures dating all the way to the 19th century. The till sits next to a functional oven that warms the shop up nicely, especially in Christmas time.
The selection of the cosy museum shop reflects the old-time atmosphere of the Burgher's House. In addition to Helsinki products, the shop also offers more traditional handicraft products and Burgher's House Museum's own products, such as a new book about the history of the house.
The snug museum shop offers delightful gift ideas. The shop is open during museum opening hours. We hope to see you there!
Photo: Helsinki City Museum