The Christmas season begins on the first Advent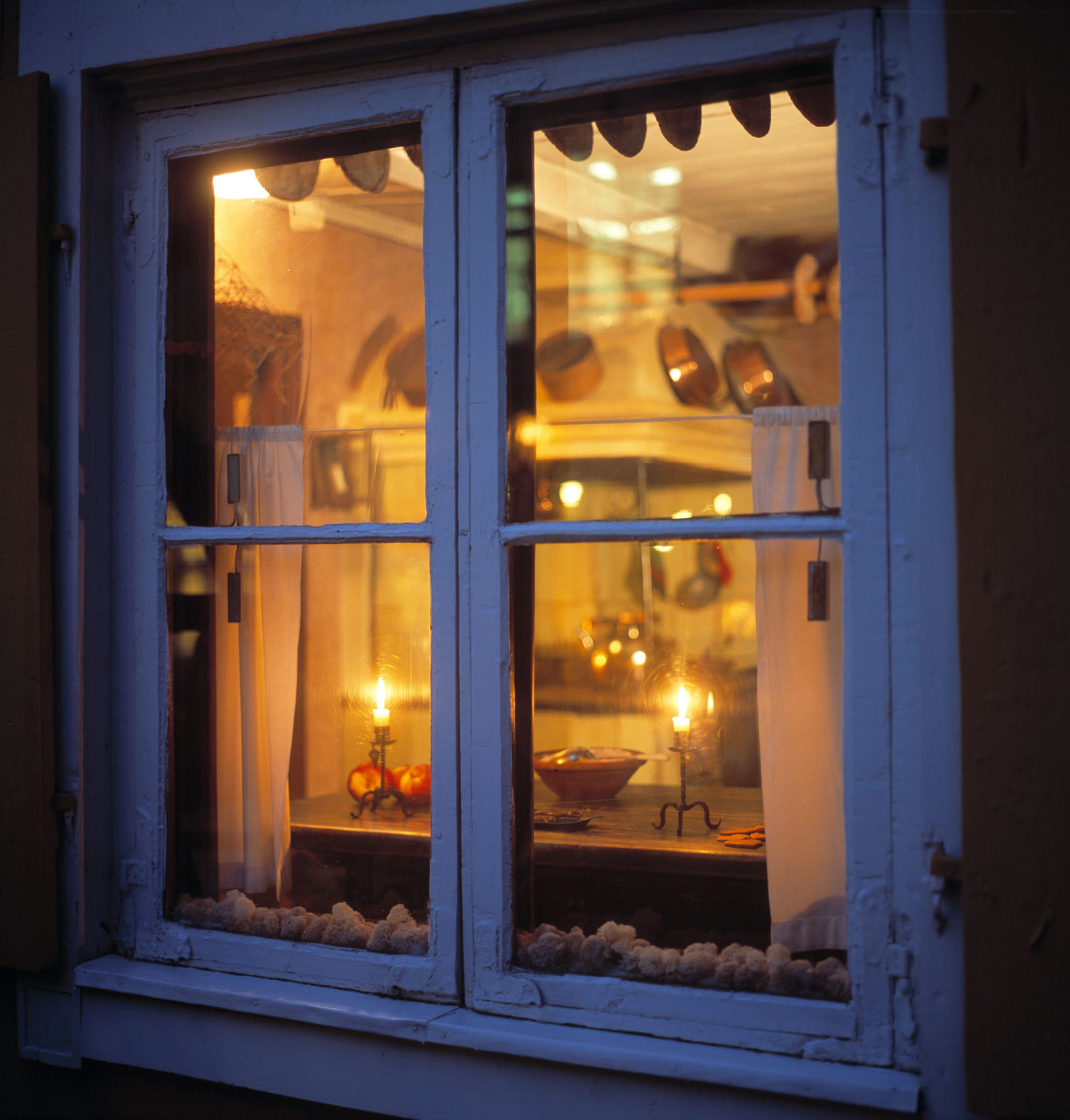 19th century Christmas season will come alive at the Burgher's House from the first Advent Sunday until Epiphany. Yuletide spices scent the cosy kitchen of the oldest wooden residential building in central Helsinki, mysterious packets sealed with lacquer are placed on the gate-leg chest of drawers in the side room, a hyacinth blossoms on the window sill and a Christmas tree decorated with gingerbread cookies stands on the table of the tiny hall.
Old-fashioned pre-Christmas season will begin in the Burgher's House on the first Advent Sunday, 3 December 2017, from 12 noon to 3 pm. The pre-Christmas season will be declared open, on behalf of the Kruununhaka Residential Association, by journalist Mirja Pyykkö, followed by a traditional Finnish Christmas pageant performed by Tiernapojat, Finnish Star Boys of Hämäläis-Osakunta student nation. They will sing again at 1 pm. A barrel organ will play Christmas melodies outside in the street. Inside the house, spices scent the kitchen, hyacinths flourish, mysterious packets are sealed with lacquer and the Christmas tree is decorated with gingerbread cookies. Easy, nostalgic Christmas tree decorations are made in the side building chamber, according to authentic instructions from the 1800s.
The Burgher's House Christmas spirit can be enjoyed from 3 to 21 December 2017 Wed-Fri from 1 pm to 6 pm and Sat-Sun from 11 am to 5 pm, and from 27 December 2017 to 7 January 2018 Wed-Sun from 11 am to 5 pm.
Old-fashioned Christmas tree decorations made by hand before Christmas
In the late 19th century, the Christmas tree was established as a traditional decoration in the homes of the gentry in Helsinki. Every year, the tree was decorated each year with self-styled ornaments. At 2pm on three Saturdays, 25 November, 9 December and 16 December, you are welcome to make your own easy and nostalgic Christmas tree decorations according to authentic 19th century instructions, in the chamber at the Burgher's House.